Just opened
Twenty-first branch of Amazing Oriental is a shopping Valhalla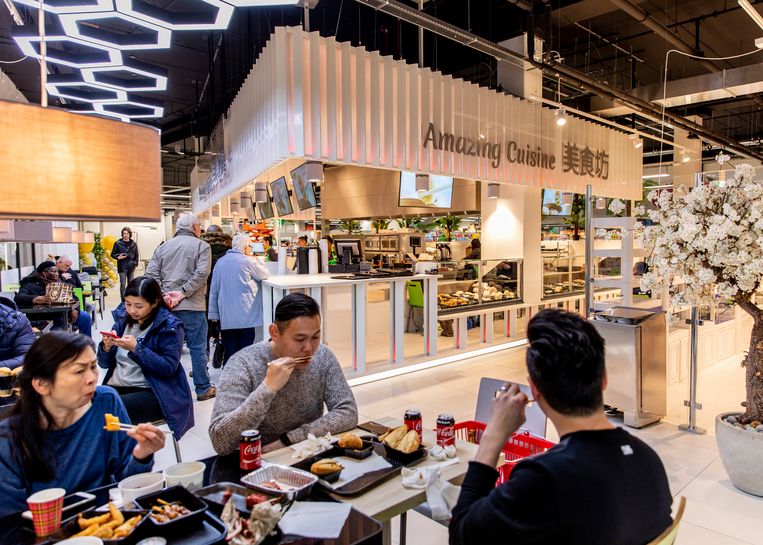 The first branch of Amazing Oriental opened on Nieuwmarkt in 1986. This little toko, or Asian supermarket, sold around 600 products, but since then the chain has become ubiquitous in Amsterdam. The twenty-first shop has now opened on Buikslotermeerplein, opposite the MediaMarkt electronics store. At 1,350 square metres, it's a Valhalla for shoppers.
"The store carries more than 10,000 products," says Liza Poon, 50, who has been Amazing Oriental's marketing director since 1993. It certainly is full: big sacks of rice, hundreds of spices, unusual flavours of ice cream, and frozen produce. "We sell the world's hottest noodles, Samyang, for €1.35," Poon says. "Last year we used them in a spicy noodle challenge in ten of our branches, and a lot of people discovered them for the first time."
Many of the fruit and vegetables near the entrance are imported: they include Korean pears and Surinamese peppers. Past them is a seafood bar with an aquarium, and a butchery counter.
But the shop doesn't just sell groceries. It brings in chefs at weekends to cook for customers, and also has a restaurant in the middle of the store. If all that shopping has made you a bit peckish, or you can't be bothered to cook, you can pick up a rijstschotel, rice bowl, with grilled char siu (price varies depending on portion size; average €7), or a quick snack such as Indonesian lemper, made with sticky rice.