In-depth
Geography professor: Amsterdam is threatening to become a place for the super rich
The gap between the city's rich and poor is widening, according to Sako Musterd, who is retiring from the University of Amsterdam after decades of research into the subject.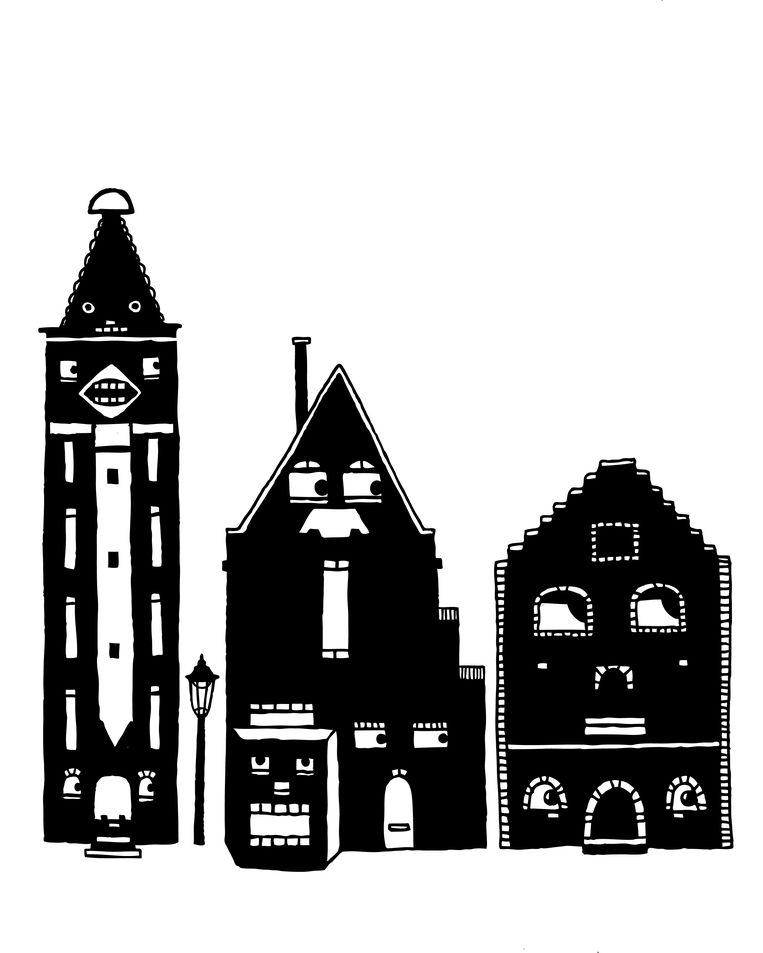 Urban inequality and gentrification are a major topic of social and political debate. But Musterd, 65, has been writing about them since before people in Amsterdam knew they existed.
In the 1980s, when the city was recovering from an epidemic of vacant and abandoned properties, developers bought homes in the Jordaan, smartened them up, and sold them to higher-income people. "Those were the first signs of gentrification," says Musterd, who is leaving his post as a professor of urban geography after a forty-three-year research career.
Overpriced espresso macchiato
He believes that gentrification actually saved the Jordaan: like other parts of the city, it was becoming poverty stricken and came close to demolition. Other neighbourhoods have since experienced similar revivals: the Indische Buurt, the Pijp, Spaarndammerbuurt, Hoofddorppleinbuurt, parts of Noord.
The process tends to be welcomed at first, but eventually reaches a tipping point. Gentrification attracts people with higher incomes, so prices go up, shops and restaurants target affluent newcomers, and the area becomes unaffordable for less well-off residents who have lived there for a long time.
This in turn creates exclusion and resentment: there's nothing so frustrating as your friendly neighbourhood bar suddenly selling unaffordable espresso macchiato. Amsterdam is long past the tipping point, Musterd says. "The city must be accessible to everyone, not just the well-heeled. But it's a difficult process to stop."
Musterd was recently awarded the Order of Oranje-Nassau for his work. He began his career at the Vrije Universiteit, where he did a doctoral thesis on urban development in Tilburg, and gained his professorship at the University of Amsterdam in 1995. His name appears on 515 publications, he has been cited in academic works over 13,000 times, and he has done a great deal of research into gentrification in Amsterdam and other cities. In Amsterdam, this has two facets: divisions between rich and poor, and between people of different origins.
The city's situation is not at all bad compared to elsewhere, Musterd says. The divide between people of Dutch and non-western background is significant, but not alarming.
Amsterdam does have "white" and "black" districts, where more than more than 70 percent of the population are of either Dutch or non-western origin, but only a small proportion of people live in such areas. Musterd says it's important to note that more than 75 percent of Amsterdammers live in more racially mixed neighbourhoods, and there's no evidence that ethnic divisions are increasing.
However, this is not true of the divide between high and low incomes, which is still moderate, but increasing rapidly. "We need to keep an eye on this, much more so than ethnic differences," he says. "It's happening very fast."
Rich and poor
Musterd attributes these growing disparities to a market-led "liberalisation of society". Take the housing sector, for instance. "Homes have become a traded commodity, which causes prices to rise, especially in the more attractive parts of town. This creates exclusive neighbourhoods that are inaccessible to people with low incomes."
Amsterdam used to be an egalitarian city, but those days are long gone. "The gap is widening, just as it is in Paris, London, or Stockholm." Musterd believes we should be concerned about this, but must also accept that we tend to surround ourselves with other people like us. Many people who claim to have a cosmopolitan outlook, and celebrate Amsterdam's diversity, are complicit in this process. They still prefer to live among people like themselves, and send their children to schools full of similar pupils. "Rich and poor people don't really like living next door to one another," Musterd says.
Complex issue
This doesn't have to be a worry unless it means that some neighbourhoods have a high concentration of poverty and other social problems. Amsterdam compares quite favourably to other big cities, but some areas do have a greater incidence of things like juvenile crime, which create dissatisfaction and put the government under pressure to take action.
Tackling increased inequality is an important issue for the city council. Musterd says it's a complex task because of all the different forces at work in Amsterdam, such as an overstretched housing market, rising prices, and social housing in desirable areas being sold off. Affordable homes are scarce within the Ring, he points out. "It's important for the city to work hard to ensure that people can afford to here. If they don't, and this process escalates, Amsterdam will become a city for the super rich."
Segregation by numbers
How big is the problem of segregation in Amsterdam? And is it something that we can quantify, like economic growth or human happiness? The answer is yes.
According to research by urban geographer Willem Boterman, whom Sako Musterd supervises, Amsterdam is 40 to 50 percent ethnically segregated. People of Turkish or Moroccan background are more likely to live near others like them, and are 50 percent segregated. Those of Dutch origin are more widely dispersed across the city, and are 30 percent segregated.
However, this form of segregation actually decreased between 2011 and 2016, by 4 percent for Turks and 6 percent for Moroccans.
Income-based segregation is lower, at 20 to 40 percent, but is becoming more prevalent. People in the top 10 percent and lowest 30 percent of income groups are more likely to live separately from other such groups. Those with higher middle incomes experienced the biggest increase in segregation during this five-year period, at 17 percent.
Ethnic background
One European study measured socioeconomic segregation in Oslo and Stockholm, and found it was increasing there, too.
The segregation scale compares the population breakdown of individual districts to that of the city as a whole. Let's imagine that Amsterdam has a population of 1,000, of whom 200 are of Moroccan background and 800 of Dutch origin. If a district has the same proportion as this, it has zero segregation.
If De Baarsjes has 20 people of Moroccan origin, and 80 of Dutch background, it has the same level of segregation as the city as a whole. But if all of its 100 inhabitants are Moroccan, it is 100 percent segregated.