Mokum's finest
Bubbles or homegrown: 5 places for tea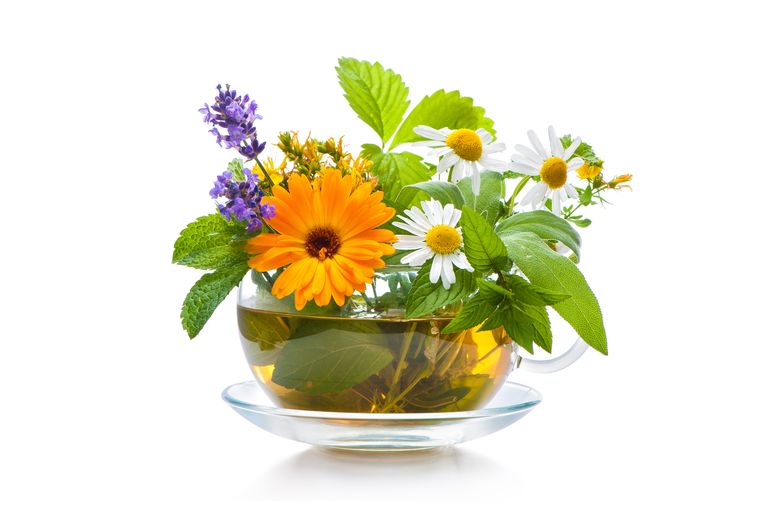 Small is Beautiful
There has been a tea shop in Het Kleinste Huis van Amsterdam (Amsterdam's Smallest House) since 2014. A special tearoom where tea is served can also be booked on the premises, which measure 2.02 metres in width and 5 metres in depth. The limited space in the tiny building means that at most 12 people can be accommodated at any one time. A cup of Rooibos Chai costs €3.95 and Greek Mountain Tea €2.95.
Oude Hoogstraat 22, www.hetkleinstehuis.nl
Homegrown
Kruidenthee Amsterdam (Amsterdam Herbal Teas) was set up by Sean van Oort, who gave up his career to start growing herbs in a garden in the Bos en Lommer part of the city. Organic soil and compost are used in the herb garden. The teas have names like Welterusten Amsterdam (Amsterdam Sleep Tight), price at €7.25 for 50 grams, containing restful herbs like camomile, lavender, valerian, fennel and cornflower. De Frisse Amsterdammer (Fresh Amsterdammer) is a refreshing morning tea at €5.80 for 50 grams, with stinging nettle, liquorice, elderflower, peppermint and lemongrass. Positive extra: some of the profits go to charity.
Turkish Delight
Turkish breakfast is served at Podium Mozaïek on Saturdays and Sundays. When the weather is fine it can be enjoyed on the terrace. Turkish tea is served with the breakfast, which is called Kahvalti – "before the coffee". It's best drunk with the necessary amount of sugar. The tea is brewed in a double teapot and served in traditional tulip-shaped glasses.
Bos en Lommerweg 191, www.podiummozaiek.nl
Adventurous Tea
Arte en Zayne, which opened recently on Singel aims to demonstrate that tea does not so much compete with coffee, but rather with a glass of fine wine. The owner, Arrad Eshel, is happy to provide advice on the best tea to drink at a particular meal and also has information on the origins of his teas. There is the blend Marrakesh Nights, intended to make you think of an evening in Marrakesh: a green tea with China Gunpowder, mint and natural aromas. The tea is sold in tins of 100 gram at €19.95. Tea tastings are held as well in collaboration with Fromagerie Abraham Kef.
Singel 412, www.artezayne.com
Tea with Bubbles
Club-Mate, a golden soft drink also called Paraguay Tea, is thought to provide a brief and mild energy boost. This tea, containing maté extract, is drunk primarily in South America, but can also be obtained at Dorstlust and Sterk Amsterdam in Amsterdam. Apart from the original Club-Mate, there are also pomegranate and iced-tea versions. A half-litre bottle costs €1.95.